C and H Carports is the premier supplier of carports in Pattison, TX! In addition to carports, we also are known for our enclosed metal garages, prefabricated steel buildings, RV shelters and metal RV covers, and barns. Constructed from quality, American-made steel, our metal structures are both affordable and durable. While we are extremely competitive and often have the best price, our mission is to provide the highest quality structure while also delivering remarkable customer service.
Unlike many companies that provide carports in Pattison, Texas and the surrounding area, our corporate offices and manufacturing facilities are located in Texas in the town of Emory. When you buy from C&H Carports, you're buying from a Texas-based, Texas-owned carport company! We live, work, and shop in the Lone Star state! We source, as much as we can, the materials that are used to build your structure to suppliers in our state. This keeps our freight costs lower, your cost lower, and employs people from our state!
Please take a look at some our our carports, combo carports with storage, prefab metal buildings, enclosed metal garages, barns, RV shelters and more below or browse of menu to see the best selection of our products.
RV Shelters Texas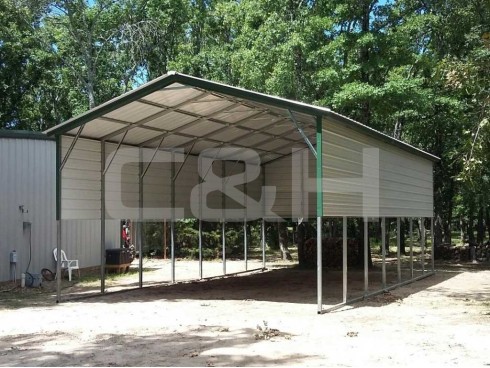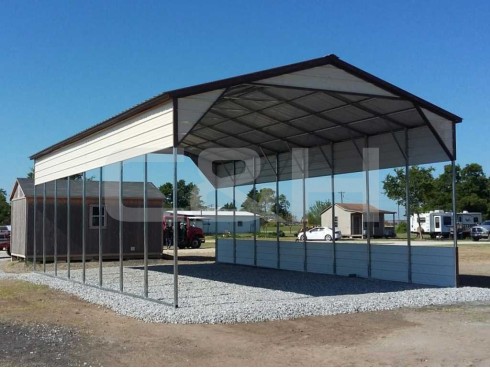 In addition to value, quality, workmanship, and service, we have a knowledgeable network of independent Texas carport dealerships that can assist you in selecting the right metal building for your need. These locally owned, independent dealerships are typically your neighbors and they have much of the same values for which we Texans are known. If you're not sure if you have a C & H Carports dealer near you, call us toll-free at 877-687-1999 today and we will direct you to a carport dealer near you.
In addition, if you are a small business owner in or around the Pattison, TX area and would like to grow your business with our product, please contact us and we will be glad to see if your business works well with our business model, providing that we don't already have a productive carport dealer in the area. To contact us, call us or complete the 'Become a C & H Carports Dealer' form and we will be in touch with you as soon as possible.